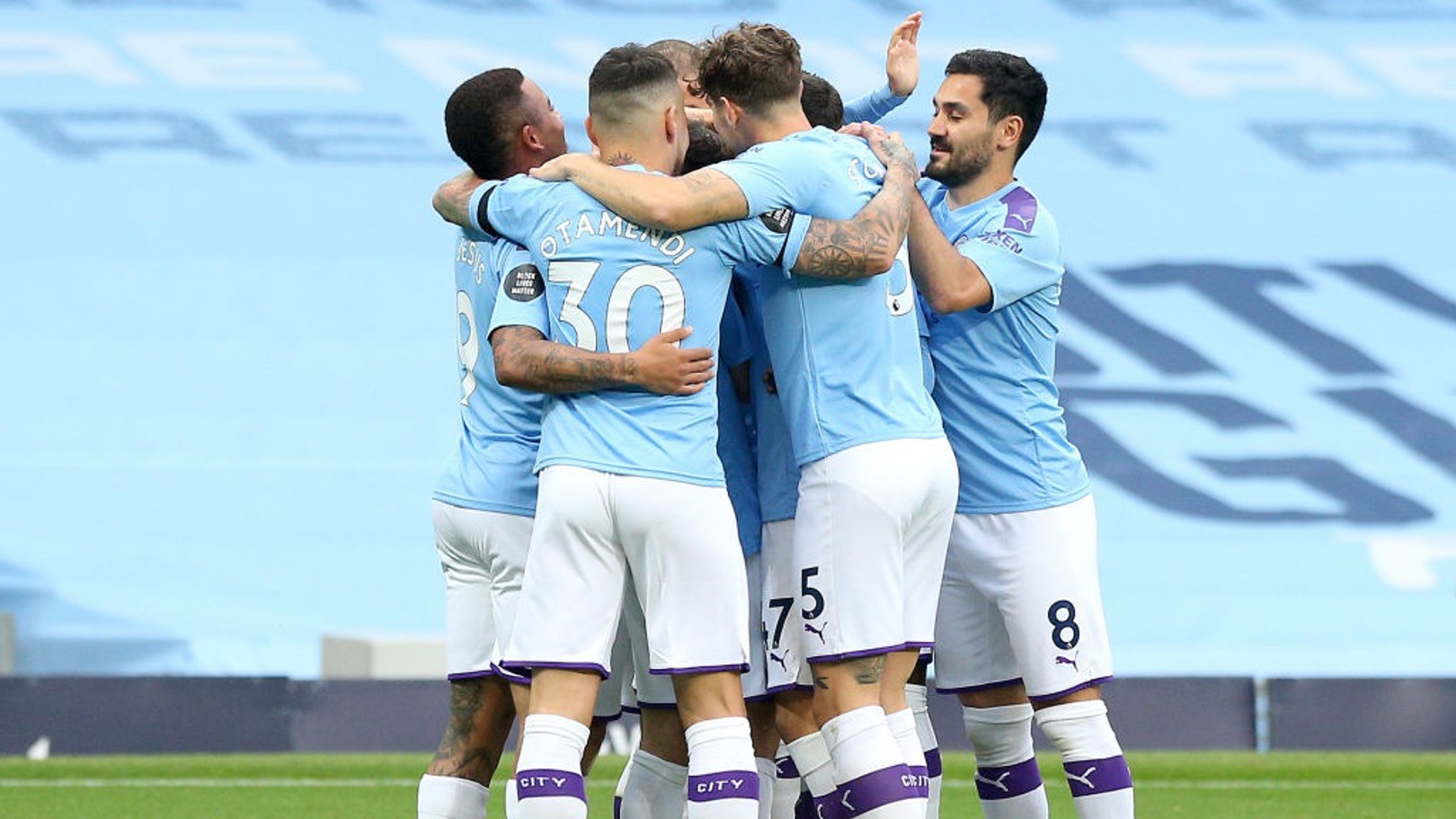 Manchester City were unable to defend their Premier League crown last term as they came up against a rampant Liverpool side, who cruised to the title with seven games to play.
The Cityzens ended the campaign with only the League Cup title to their name after they were eliminated by Arsenal in the FA Cup semi-final while Lyon beat them in the last eight of the Champions League.
Ahead of the 2020/21 season, the club have bolstered their squad with the signings of Ferran Torres and Nathan Ake and their spending could continue with still six weeks remaining in the transfer window.
Still, manager Pep Guardiola will want to complete most of the transfer business before the top-flight season starts on September 12.
Due to their recent participation in the Champions League, their opening fixture against Aston Villa has been postponed and they will start their season on the road to Wolverhampton Wanderers on September 19.
On paper, the Cityzens definitely have the better squad than Wolves, but they could face a testing outing at the Molineux Stadium, particularly after Nuno's side did the double over them last season.
The pace of Adama Traore on the right wing was the primary catalyst behind the Cityzens' defeats in both fixtures and it will be interesting to see how they deal with the Spaniard's threat this time around.
Thereafter, the club have games against Leicester City, Leeds United, Arsenal, West Ham United and Sheffield United before they face off against Liverpool, who are their main challengers for the title.
The five games leading up to the Reds encounter are definitely winnable for the Cityzens, given they did the double over four of those teams last term while Leeds will face a huge test on their top-flight return.
Arsenal are probably the strongest opposition during the run, but Guardiola's side have enjoyed good success against them in the league over the past three years with six successive victories.
Still, the north London side can't be underestimated, given they got the better of them when they met in the FA Cup semi-final (2-0 victory) much to the surprise of many.
Should the Cityzens play at their best, they could potentially win each of those fixtures and that could put them in a strong position ahead of the home meeting against Jurgen Klopp's side on November 7.
Shortly after the Reds game, they are scheduled to face Tottenham Hotspur on the road and that is probably their toughest sequence of matches until February 2021.
They have Liverpool (away), Tottenham Hotspur (home) and Arsenal (away) in successive games during that period and the results in those matches could influence the title race.
Man City's Premier League fixtures for the 2020/21 season